Did you know that you can earn your school free money every time you buy merchandise through Amazon.com? Amazon smile donates 0.5% of the price of your eligible purchases bought through smile.amazon.com to the charity of your choice.
Same amazon you know but in order to generate donations, you must always shop at smile.amazon.com instead (or configure your Amazon App)
The Amazon Smile program allows you to do this with a one time simple set up process. Cannot get easier!
How it works
Join Amazon Smile
Log into smile.amazon.com with your amazon.com login information
Mouseover Account & Lists and click on AmazonSmile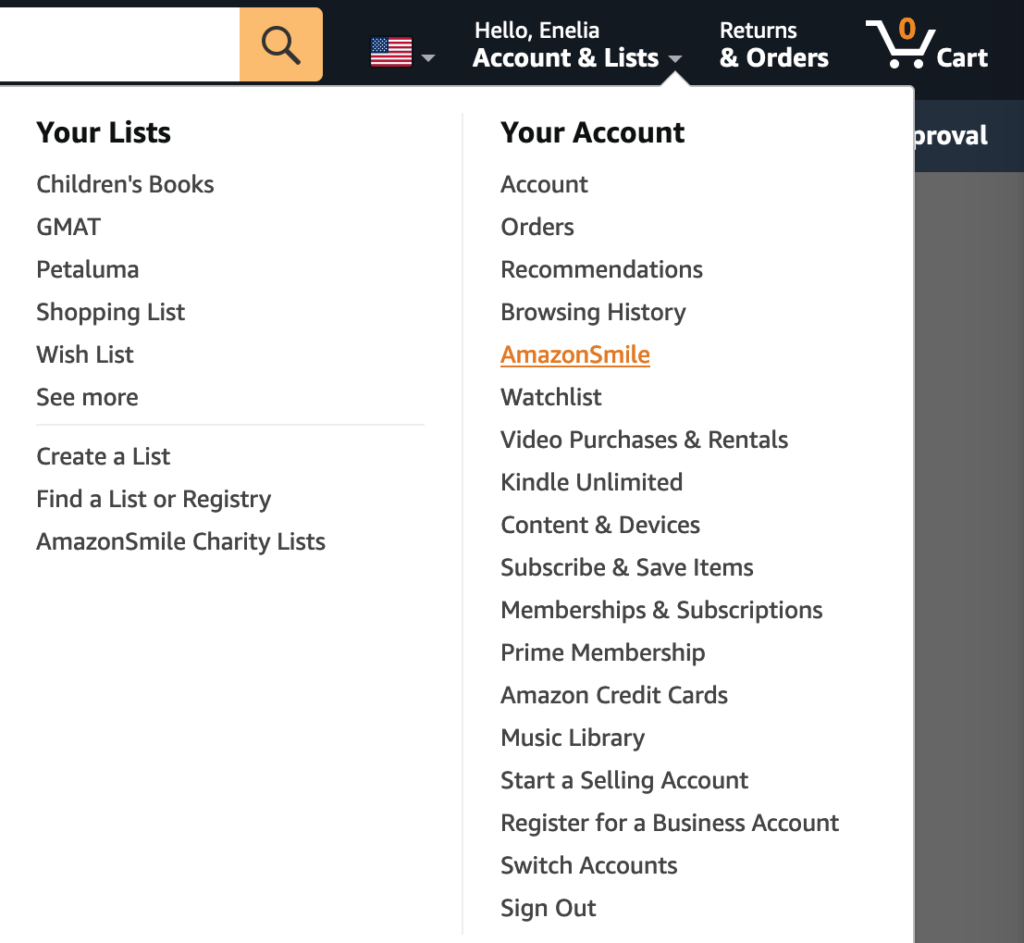 3. Click on the Change charity button

4. In the search box under "Or pick your own charitable organization" type in McKinley PACS and push the Search button.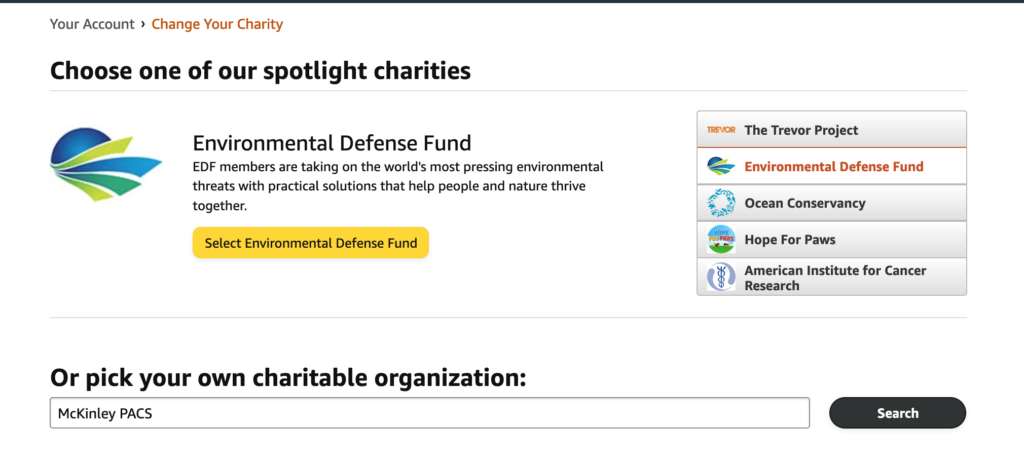 5. Select McKinley/PACS PTA Petaluma from the list.

6. You're done! You should receive the confirmation below. Now every time you start an Amazon purchase at smile.amazon.com a small portion of your purchase will go to McKinley.
Remember, if you purchase from Amazon.com and not through smile.amazon.com we will NOT receive funds. So please ALWAYS smile.amazon.com.

Shopping through the Amazon App on Android and iOS
Set up your Amazon App following these instructions. Your mobile purchases will not count towards McKinley unless you follow these steps.
Questions?
Still not clear? Check out this FAQ from smile.amazon.com