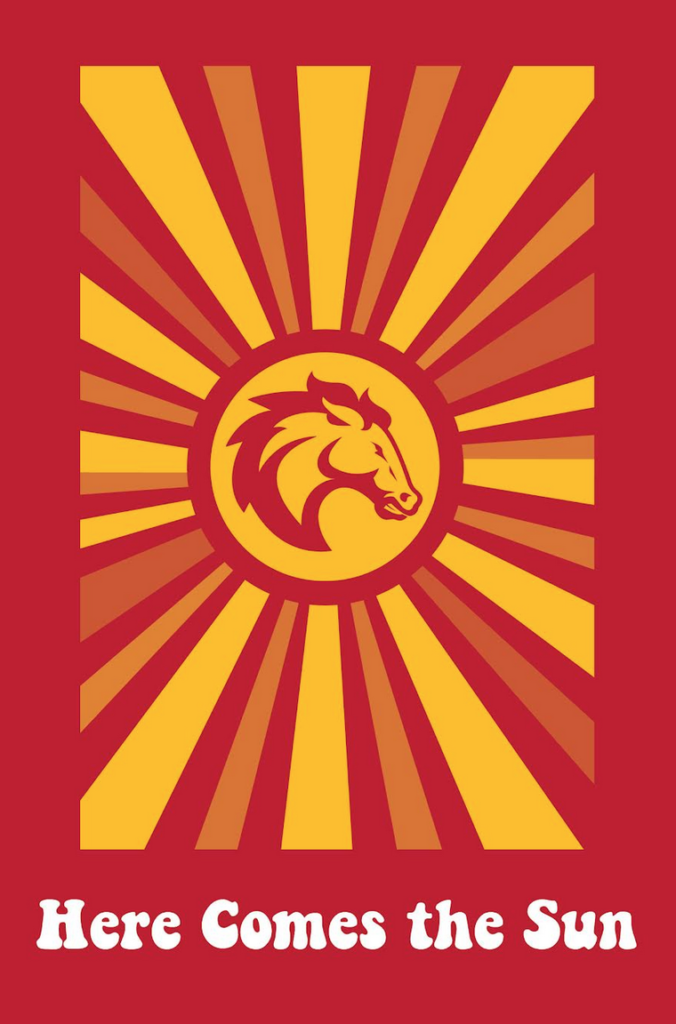 What is Jog-a-thon?
Jogathon is McKinleys biggest fundraiser of the year. It is a chance for your kid to help raise money for field trips, campus beautification, school enrichment AND get exercise!
Why?
McKinley is a very special school; We are able to provide a first class education to a diverse and broad spectrum of kids with public school funding. This is partly made possible because of amazing volunteers and fundraising! Donating to the Jogathon is donating to your kid's education!
How?
If each kid raises $150, the Jog-a-thon will fund 50% of the PTA budget for the whole year! (see below)
What do you need to do?
We ask that every student, together with their parents, makes a list of family and friends they can reach out to and ask for their support. This year, we are asking for lump sum pledges and not for an amount per lap. You can start sending in pledges any time but, please, turn them in no later than the last day of the event.
Participating in the Jog-a-thon is easy!
Create a pledge page and send it to your friends via email, text, and social media
Collect cash and check donations and
On October 1st you are gonna run run run
Have fun! This is an opportunity to celebrate as a community and forget our worries during these challenging times.
How can you collect pledges?
Donations can be made in cash, by check, or online.
Cash and checks: drop them directly to the school in the Jogathon envelope that we will provide for your child. This is the BEST option for making a commission-free donation (please make checks payable to McKinley PTA). There will be a dropbox in the front office.
Online: To create a personalized online donation page that you and your child can send to friends and family near and far, please create a pledge page. Registration is super quick and easy, just upload a photo and email addresses for friends and family, and the system will send personalized requests, track your progress, provide tax receipts to donors and allow folks to post encouraging messages to your student!
Our goal:
To achieve 100% participation. If every child at McKinley raises $150, we could fund 50% of the PTA for the entire year!
What are we doing with the money we raise?
In 2019 we raised over $52,000 that was used to help every single classroom at McKinley/PACS. We provided funds for experiential learning trips, supplies for the classroom, a garden coordinator, and much more.
How are we thanking our awesome students for their work?
All students will receive a McKinley Jog-a-thon t-shirt before the last week of the event! And, like every year, we have great incentives for the highest fundraisers:
Individual Student Incentives:
Every child who raises any amount of funds will get a ticket for a classroom lottery and one additional ticket for every $20 raised.
Students who hit the per student goal of $150 will receive a one-day "no homework" pass from their teacher.
There will be two lottery winners from each class.

The first ticket drawn will get to take one friend to Yogurtland with Mrs. Larson.
The second ticket drawn will represent their classroom in a MINUTE TO WIN IT assembly. *The second drawing only happens if we raise $55,000 collectively as a school.
Grade-level incentives (TK and Kinder are combined as one grade level):
If every student participates in fundraising, that grade will receive a special, 45-minute recess.
The grade level to raise the most money overall (on a per student basis), will receive a pizza party!
School-wide incentives:
If we raise $50,000 all students will receive a special, 1-hour recess with a Popsicle
If we raise $55,000, above PLUS – the teachers will host MINUTE TO WIN IT GAMES
If we reach our goal $60,000, above PLUS – students will get to throw whip cream pies at Ms. Larson while she is on roller skates
If we reach our stretch goal of $65,000 – all the above PLUS students will get to have a NINJA WARRIOR BLOW UP COURSE during a special recess.
Thanks again for all the support!