Thank you for an AMAZING JOG-A-THON 2023-24!
The school raised almost $80,000 between students and corporate sponsors!
Go to the Jog-a-thon info page for more details!
WINTERFEST IS ALMOST HERE!
Our Annual McKinley/PACS Winter Festival is coming up Friday, Dec 15th 6pm to 8pm. We will be serving hot cider and will have a craft set up for the kids and music to get in the chilly winter spirit. Please consider this a family picnic and bring your dinner to enjoy. Dinner will not be provided.
If you would like to sell your crafts or food items at Winter Fest please complete this survey to sign up: https://forms.gle/SvLLZk7cYKAVM8nt6
If you would like to volunteer at Winter Fest the sign-up is here: https://www.signupgenius.com/…/5080848A4A62EA6FF2…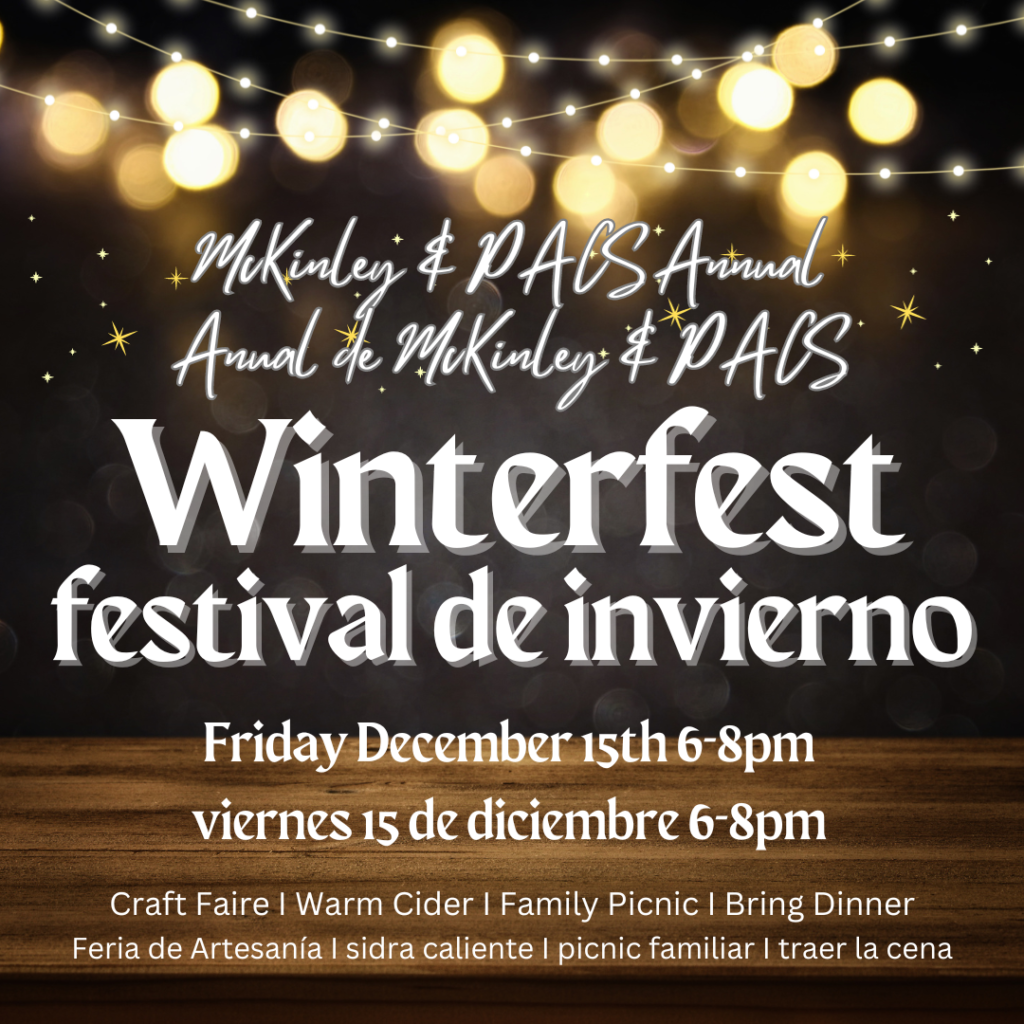 Become a PTA Member
The mission of the McKinley PTA is to provide experiential learning for all McKinley students.
Membership is $10.00 per person. Sponsored memberships are available.
Support the McKinley PTA and Our Community