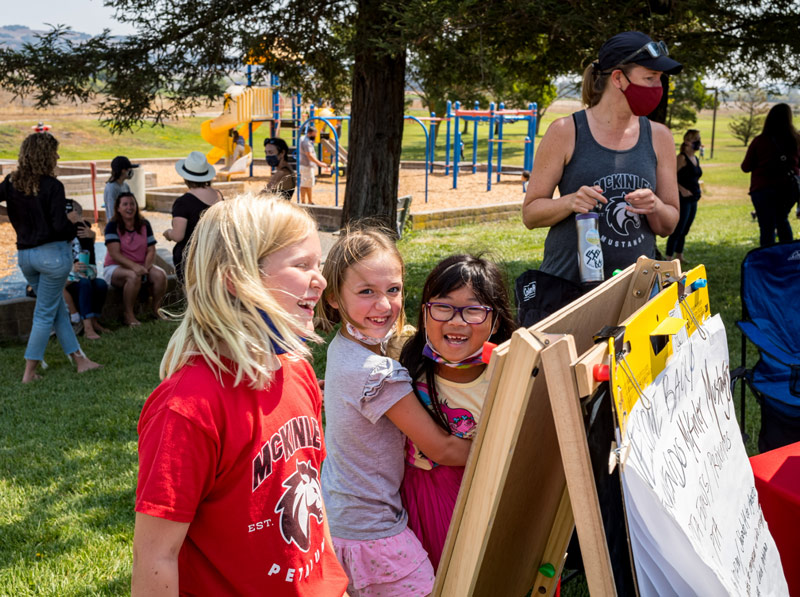 We are looking for volunteers!
The PTA has planned many initiatives throughout the school year, and we can't do our work without our wonderful volunteers.
We have several opportunities for volunteers including:
Board Position: Financial Secretary (works with the Treasurer)
Traffic Flow/Safe Routes to School
Science Night
School Clean Up
Red Ribbon Week (October 23-31)
Sustainability Program
Winter Festival
PTA liaison for your class
Intrigued? Fill out this form to let us know your interests.
If you have any questions, email Emily Oh at mckptapres@gmail.com
---
You may also volunteer the classroom:
Check with your student's teacher if they need help stuffing Wednesday folders.
Check with your student's teacher if they need any help in the classroom.
Be part of the Art Docent program. Contact Alyse Breece to see if help is needed in your student's classroom teaching art classes (no prior knowledge of art required)
In the school:
Volunteer to guard the crosswalk in the morning or at pick up time: Position requires, in addition to exquisite punctuality and dependability, standing at the crosswalk by McKinley's main entrance and aiding students in crossing safely; 30-minute commitment per shift (email alarson@Petk12.org to ask for details).
Volunteer to facilitate the maker space one morning a week (11:45-1pm): Position requires setting up the maker space and helping students get supplies to build their creations. No previous knowledge required (fill out this form makers space volunteers).
Volunteer to run the Safe Routes to School welcome table one morning a month (position requires setting up a table and welcoming students in the morning) (email alarson@Petk12.org)
In the PTA:
Help organize the Spring Auction Fundraiser (contact Emily Oh at mckptapres@gmail.com for details).
Get involved in McKinley's TIDE committee: contact Bailey Malone to get more information
Enter the Family Engagement Team database of potential Spanish Translators for future events.
Help be part of the Winter Festival Team. Please email Ani Larson (chair) at alarson@petk12.org
Let us know your interests and we will contact you when help is needed by filling out this form