Saturday, May 14th, 2022 at Herzog Hall on the Petaluma Fairgrounds
Tickets to Our Annual Spring Fundraiser Are On Sale Now!
Saturday, May 14, 2022
5:30pm-10:00pm
Herzog Hall, Sonoma-Marin Fairgrounds
175 Fairgrounds Drive, Petaluma CA 94952
Travel back in time and experience Woodstock! Our Spring Fundraiser will take place on Saturday evening, May 14th in Herzog Hall at the Petaluma Fairgrounds.
Join us for a silent and live auction with live music, raffles, and plenty of fun to support our students. There will be a delicious buffet provided by McKinley family-owned What A Chicken and a cash bar.
Tickets to our past spring fundraisers have sold out quickly, so act now!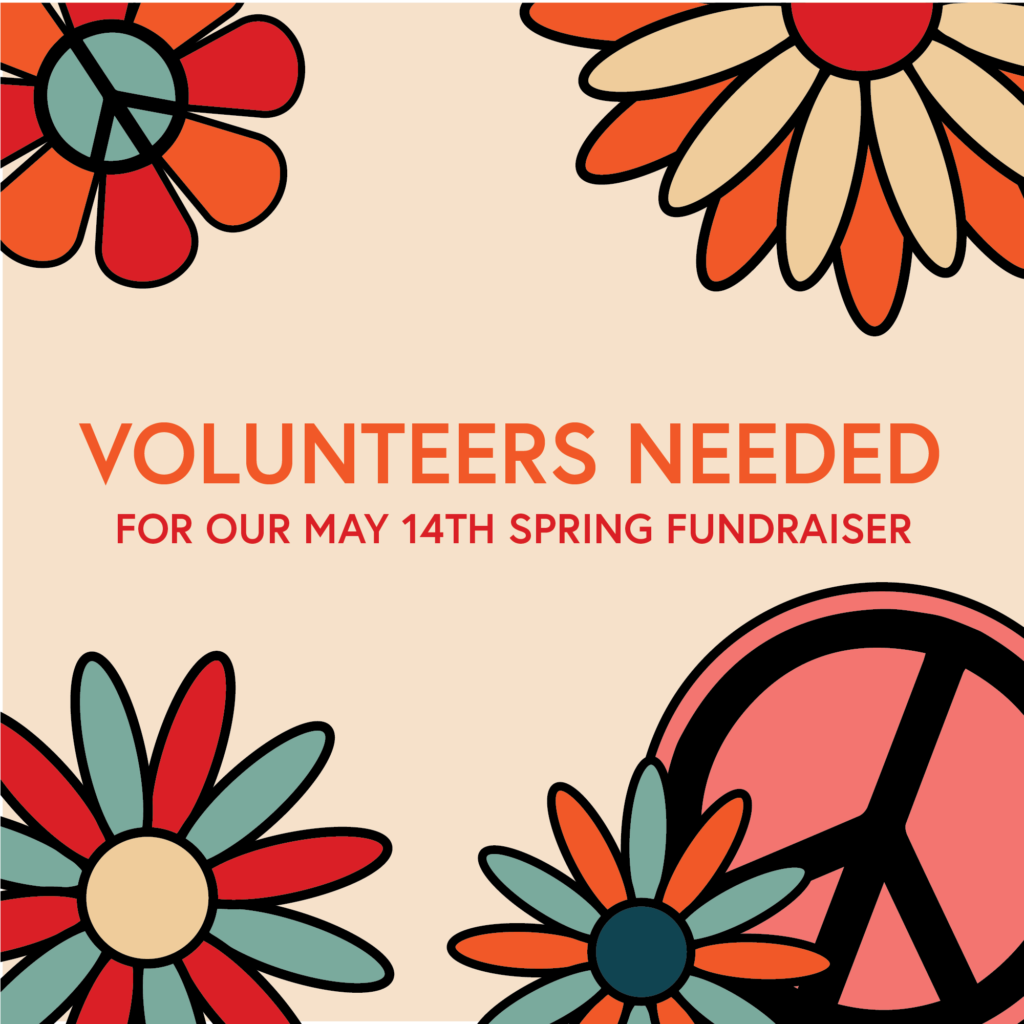 Host A Buy-In Party or Donate Items!
A Buy-In Party is a fun event one or multiple families host at a future date to help us raise funds. Tickets are sold on a first-come, first-serve basis to McKinley families. The host families cover all expenses. Here are some ideas for kinds of parties a family could host to get you thinking:
Tasting party (Wine, bourbon, cheese, coffee, etc.)
Game board night
Karaoke night
Cooking class (prepare your favorite recipes!)
Guided hike and picnic
Farm-to-table meal
Dodgeball/soccer/basketball game
Our Spring Fundraiser is made possible through generous donations from businesses and individuals in the McKinley and the greater Sonoma County community. We are collecting the following items to make our event a huge success and help support our students:
Restaurant Gift Cards
Services (spa, hairdresser, home organizing, tutoring, lawn services, etc.)
Summer camps
Wine and wine tastings
Event tickets (concerts, professional sports, fairs, festivals, etc.)
Retail items
Vacation homes
Contact Renee McArdle with your donations! We appreciate your generosity.
What is the Mustang Social?
The Mustang Social is McKinley School's 10th annual spring fundraiser. The event will take place on Saturday, May 14th at Herzog Hall on the Petaluma Fairgrounds.
The live event will include a silent auction, live music, catered dinner, and much more!
All proceeds from the fundraiser will go directly to support McKinley.