Here's what is coming up in November and beyond.
---
November 6: Signup deadline
November 9: Auditions
for The McKinley Performing Arts Program: Shrek, The Musical
Students in grades 1-8 are invited to audition to join the cast of Shrek The Musical Jr.!
Audition Date: Wednesday, November 9th in the McKinley Multi. Every student who auditions will receive a part in the show.
Callback Auditions: Wednesday, November 16th
Sign up to join the backstage crew!We are also looking for students in grades 4-8 to join our tech crew to design and paint sets, run lights and sound, sew costumes, help with makeup and much more.
Enrollment fee information
The cost of the program is $75 per cast member and $40 per crew member. No student will be turned away due to lack of funds. Families may pay what they can or receive full scholarships.
For program details, to pick your audition songs, and to sign up for auditions or the tech crew, visit bit.ly/McKShrek
---
November 7- 18th:
Conference weeks
Parent-teacher conferences start next week. Please note, conferences for TK-6 are scheduled for two weeks from 11/7-11/18. These are Wednesday release days EVERY DAY.
For both weeks:
TK/K release at 12:00
1st-3rd release at 1:05
4th-6th release at 1:15
For 11/14-18
PACS will also release at 1
---
Thursday, November 10th
PCS School Board Members- Office Hours at McKinley
Our PCS School Board Members will be on campus on Thursday, November 10th from 3:30-5:30 to hear from you. Come with questions and ideas!
---
Friday, November 11th
No School
---
Monday, November 14th:
Ruby Bridges Walk to School Day
Participate in the nation's Ruby Bridges Walk to School Day and celebrate Ruby Bridges by walking to school on Monday, November 14th.
If you would like more information:
Ruby Bridges Walk to School Day
---
November 16th:
General PTA Meeting
Join us either in person or on zoom at 6:30 on Wednesday, November 16th for the general PTA meeting. We will meet in the multi for those that want to attend in person, or you can join via zoom.
Join Zoom Meeting
https://us06web.zoom.us/j/87571324887?pwd=ZGgwcUlSU3ZLSE00bmM3RHJ2RHhhdz09
Meeting ID: 875 7132 4887
Passcode: 564564
We hope to see you there!
---
Thursday, November 17th:
Dine & Donate at Fruta
Thanks to Fruta, come enjoy a delicious treat and support our sweet school at the same time!
Mention McKinley at checkout and 20% of the sales are donated to the school.
Fru-ta Natural Artisan Ice Cream
279A N McDowell Blvd
Suite A, Petaluma
See the flyer here.
---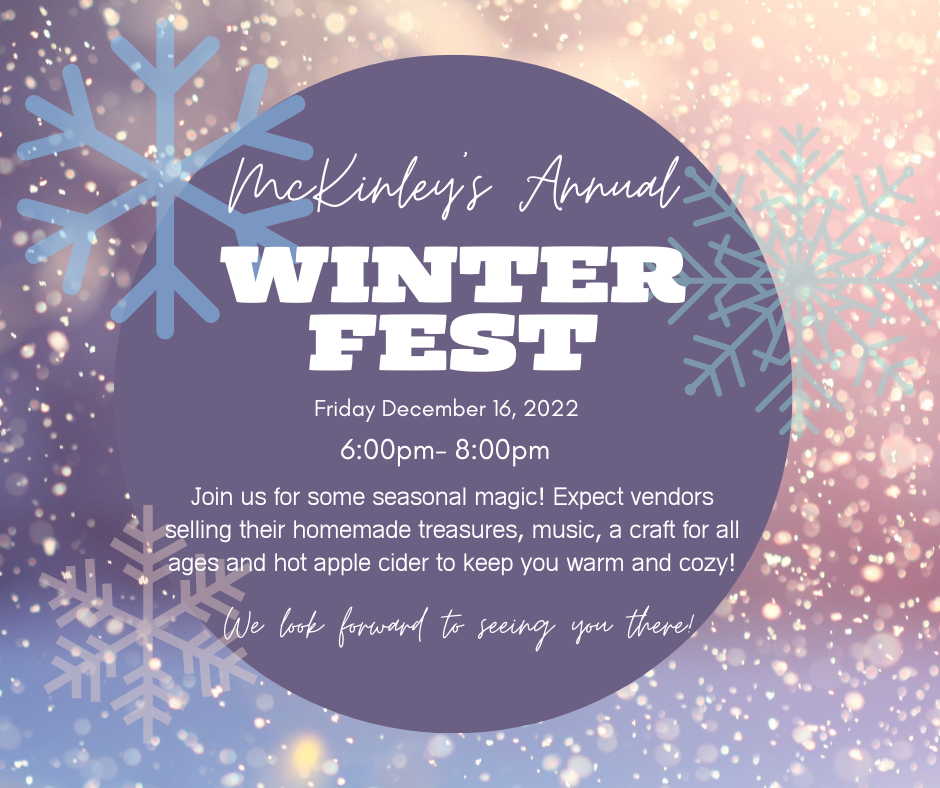 Friday, November 18th:
Signup deadline to be a Winterfest vendor
Join us for some seasonal magic with McKinley's Winterfest on December 16th.
There's 3 ways you can join the fun!
1. Save the date and come out to celebrate our community.
2. Volunteer by signing up here.
3. If you would like to be a vendor at the event and reserve a table to sell goods and/or services please reach out to either Rebecca Hachmyer at or Kristen Joyce at no later than next Friday November 18th.
---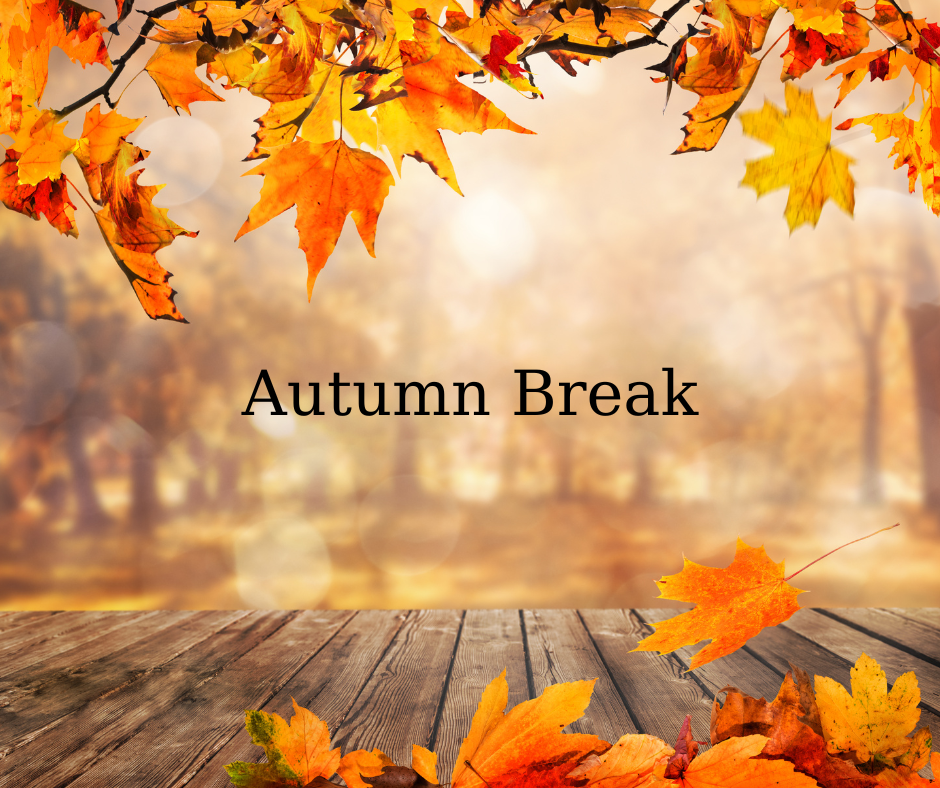 November 21st – 25th:
Autumn Break
Enjoy your break from school and we'll see you on the 28th.
---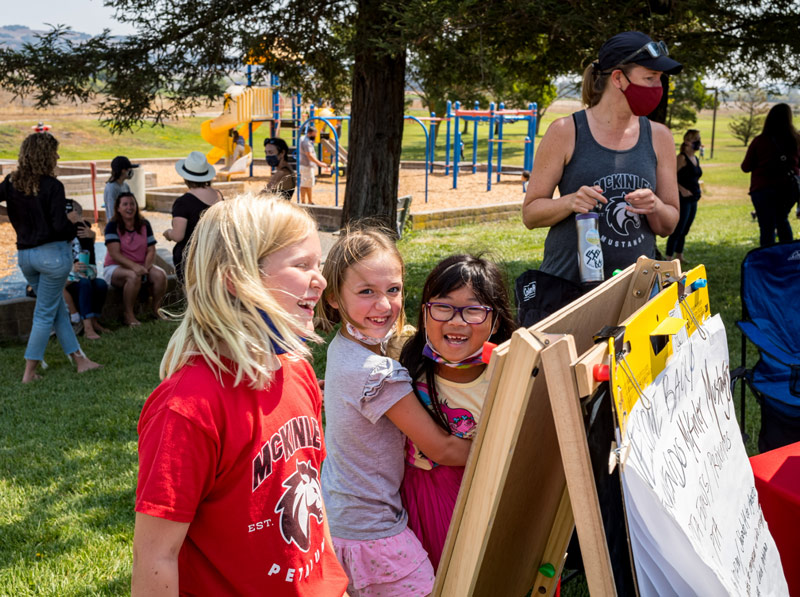 Did you know that the McKinley PTA provides funds for programs and initiatives that support every student and classroom at McKinley/PACS?
We are so proud to have been able to support McKinley / PACS by providing funds for a bilingual instructional assistant for the lower grades, funding classroom supply stipends for every teacher, purchasing water filling and hand washing stations for the school campus, hosting events throughout the year for all our families, and much more! See our full list of accomplishments.
You can help us on our mission!
Joining the PTA is a great way for you to provide input about our initiatives and funding priorities. The McKinley PTA welcomes members from all our school families, including those who cannot afford the cost of membership. Membership for the school year is $10 and we offer sponsored memberships.
---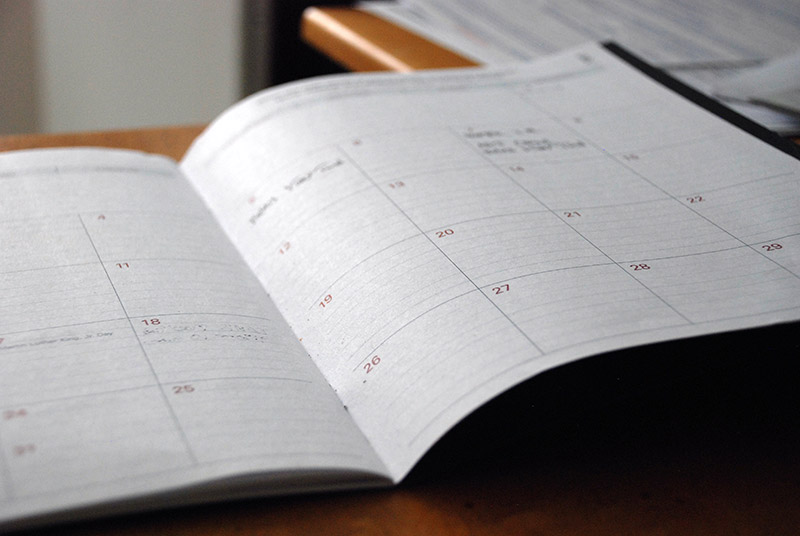 Upcoming Events
December 2: Intercultural Cafe & Chat with the Principal
December 15: ELAC meeting
December 16th: Winterfest
December 21st: PTA Meeting
December 23rd-January 6th: Winter Break (No School)