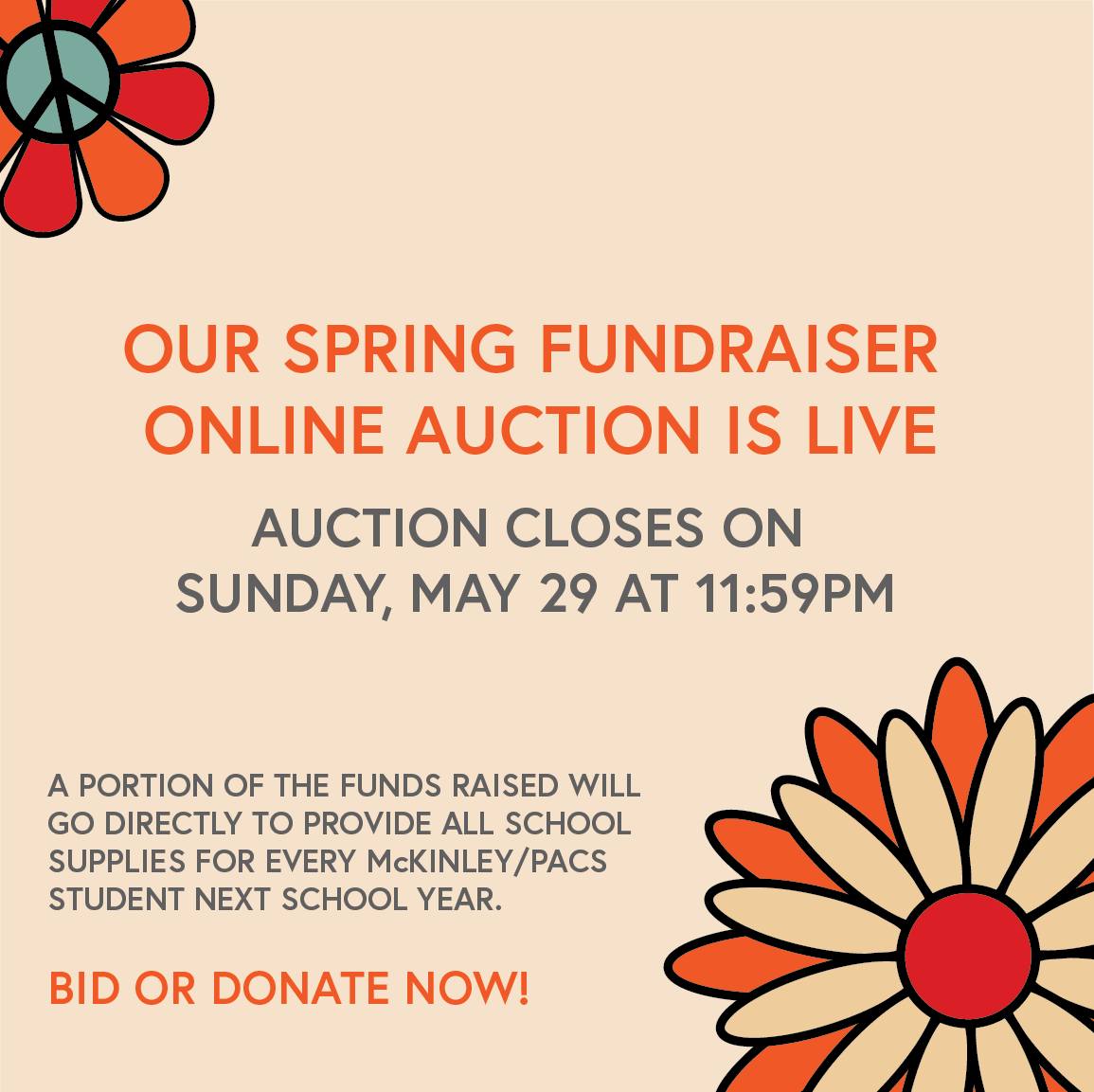 Did you miss our in-person Spring Fundraiser?
Great news! We launched an online auction so you can get in on the action and bid on some great items.
The online auction closes this Sunday, May 29 at 11:59PM.
Bid now: https://bit.ly/McK2022Auction
No more supply lists! A portion of the funds we raise will go directly to provide required school supplies to every McKinley/PACS student for next school year.
You can make a direct donation here: https://bit.ly/McK2022AuctionDonate
---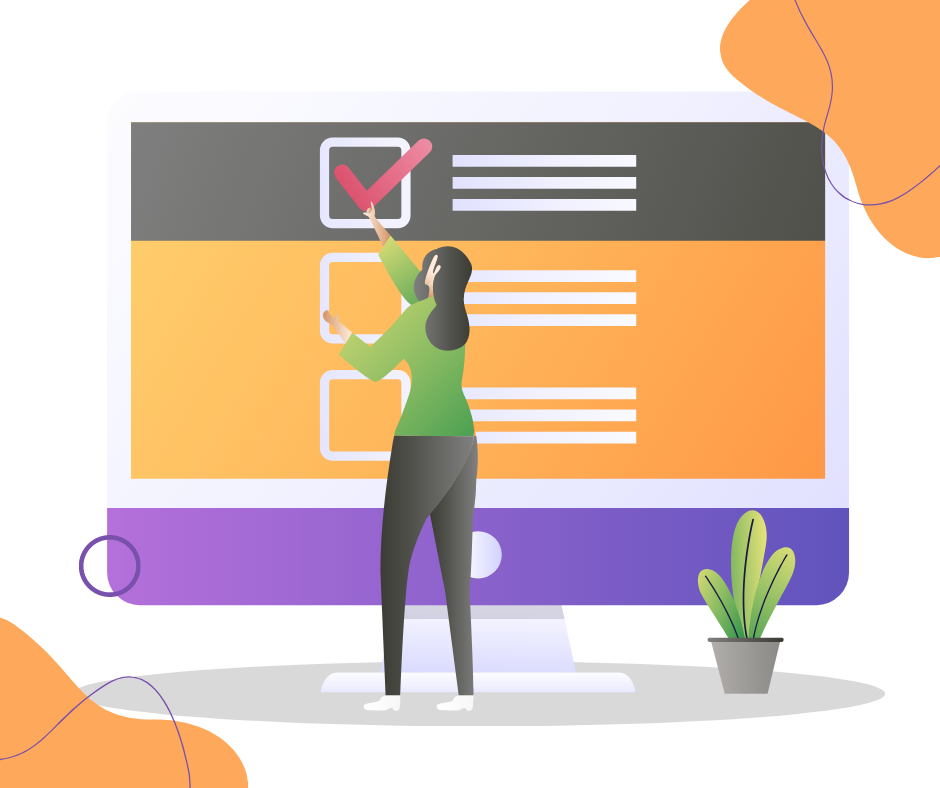 Please fill out our quick follow-up survey
Hello McKinley/PACS Families,
As you may know, the PTA is participating in the National PTA School of Excellence Program this year. School of Excellence is a designation offered by National PTA to recognize schools that seek to grow partnerships between PTAs and schools to enrich the educational experience and overall well-being of all students.
Would you please take five minutes to complete this anonymous survey before May 31? Thank you!
Encuesta de McKinley/PACS PTA "Escuela de excelencia" Encuesta de seguimiento
---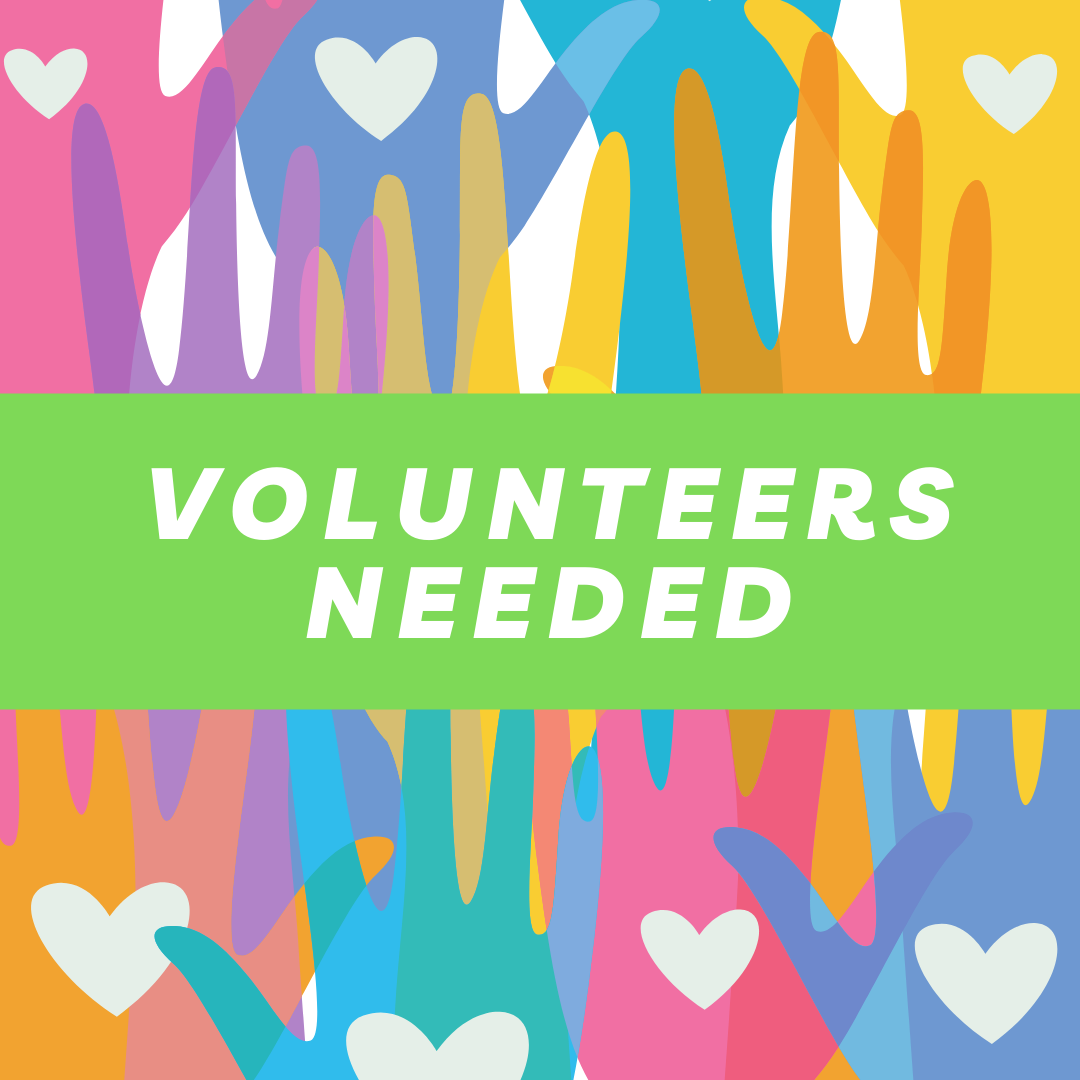 Parent volunteer help is needed on the last day of school on Friday, June 10!
Our dedicated PACS leadership students have planned some super fun Field Day activities on the yard and could use some help with setup and with guiding students through the stations.
Later that morning, the McKinley PTA will be bringing the Kona Ice truck to school with free shaved ice for all students and staff — and we could use a few extra hands to help distribute the treats.
---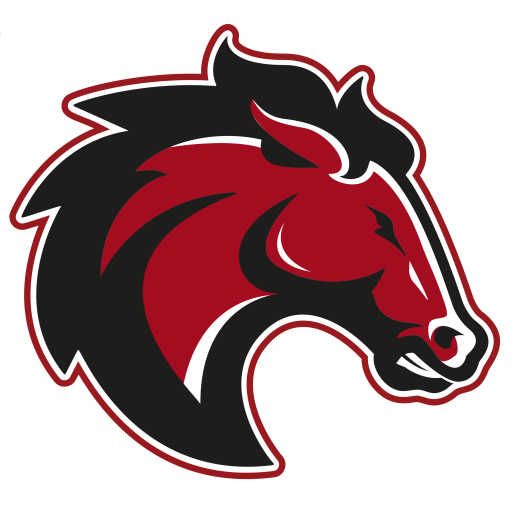 We'd like to welcome our PTA Board for the 2022-2023 School Year
Thank you to all who joined us at Wednesday's PTA meeting to elect our new board for the 2022-2023 school year. Our board members are:
President: Brett Goldstein
Treasurer: Joe Stern
Secretary: Trisha Young
VPs of Communications: Krista Reid and Heather Luttrell
Parliamentarian: Enelia Faithful
We look forward to working with our volunteers and the greater McKinley/PACS community to continue to support every student.
---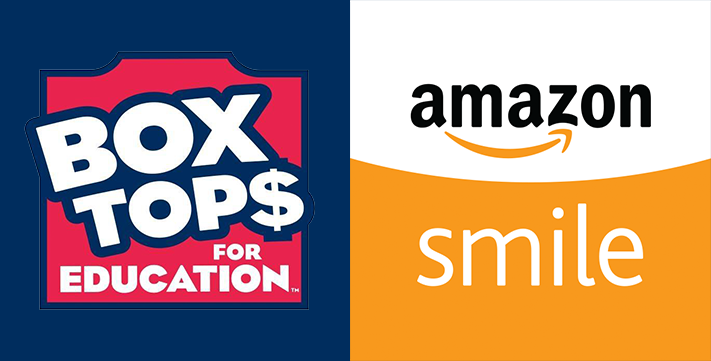 Earn donations for McKinley when you shop without additional cost to you!
1. Shop at Petaluma Market or Oliver's Markets: these grocers will donate 2.5% of your purchase amount to the McKinley PTA if you have the Store's Community Card. Learn how to get started

2. Shop on Amazon: Shop through smile.amazon.com and the charity of your choice will receive a portion of your purchase.
Follow these instructions to add McKinley as your chosen non-profit. You may also configure your Amazon mobile app to ensure all your purchases are credited to our school.
3. Scan your grocery receipts with the BoxTops app: Did you know you can now easily collect BoxTops on your phone? Simply scan your receipts with eligible items using the BoxTops app and you are done. No more clipping!

Follow the full instructions here to get started!
---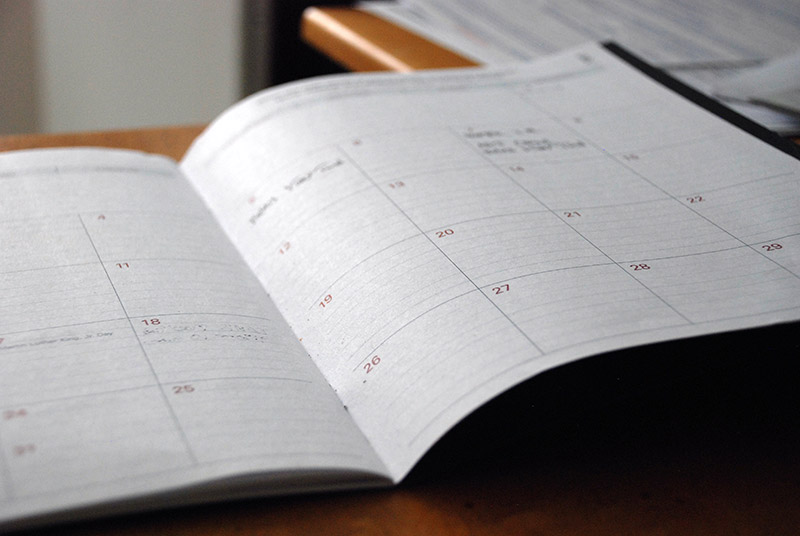 Upcoming Events
June 10 – Field day with Kona Ice Truck provided by the McKinley PTA